NUPIA of ENSAR2 project welcomes the participants from all over the world to attend workshop organized by Centro Nacional de Aceleradores and the Heavy Ion Laboratory University of Warsaw at the at the Centro Nacional de Aceleradore, Sevilla.
description
​
The workshop "Nuclear Physics Research-technology coaction" is proposed as a space for Academia-Industry meeting. Keynote speakers form nuclear physics research centers and technology companies will present the current state of the art in research techniques and proposed commercial solutions. Achievements of both fields will be presented to attract prospective customers and collaborators. But also requisites for future projects and direction for necessary developments are going to be addressed to the partners.
​
The participants from science and industry are welcome to present detailed offers and demonstrate new products and solutions.
​
​
WORKSHOP OBJECTIVES
​
To present recent achievement of science and technology to be implemented into industrial practices and experimental techniques:
​
To identify research and technology needs for innovative projects and products,

To facilitate opportunities for networking, collaboration, and exchange of ideas with internationally renowned leaders in science and technological development,

To debate gaps and priorities for sustainable development to optimizing efforts in research and technology,

To discuss and debate the challenges and opportunities in the new areas of science and industry.
EVENT LOCATION
​
Centro Nacional de Aceleradores
Av Tomas A Edison 7
41092 Sevilla, Spain
CONTACT
​
Organiser Contact Details:
Joaquin Jose Gomez Camacho
Centro Nacional de Aceleradores
e-mail: gomez@us.es
​
​
Contact details for workshop participation:
Tomasz Krawczyk
e-mail: tj.krawczyk@uw.edu.pl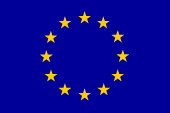 This project has received funding from the European Union's Horizon 2020 research and innovation programme under grant agreement No 654002